About City
To most tourists, Ivano-Frankivsk is the gateway to the Ukrainian Carpathians. So it is often considered to be just a transit point on the way to one of the numerous health and ski resorts of Zakarpattia. But this charming city, with its parks, lush gardens, European-styled houses, and historical monuments, is worth staying in for more than just a night.
The heart of the city, customary for European towns, is the Market Square, surrounded by charming old houses. The square's architectural ensemble is reminiscent of Lviv's, which is why Ivano-Frankivsk is often called "Little Lviv." In the center of the square stands the Town Hall – the only one in Ukraine that was built in the modernist style. The original town hall appeared here in the 17th century, but it was later rebuilt several times, settling on its current look in 1932. Today, the town hall houses a few pieces taken from the local history museum. If you choose to visit, you will find a collections of ancient furniture, weapons and books, as well as a tourist information center. One of the most famous fountains in Ivano-Frankivsk, the Egg Fountain, stands in front of the Town Hall.
The main gems of the city's sacral architecture are concentrated near the Market Square. Built in the 18th century, in the Late Baroque style, the building of the former Armenian Church holds a special place. In Soviet times, the Museum of Religion and Atheism was inside. Now, it is a functional Orthodox cathedral called the Holy-Pokrovsky.
In addition to fascinating historic and architectural riches, Ivano-Frankivsk is known for its leisurely and harmonious life. This quality is pleasurable before heading off to conquer the snow-covered slopes of the Carpathians!
About University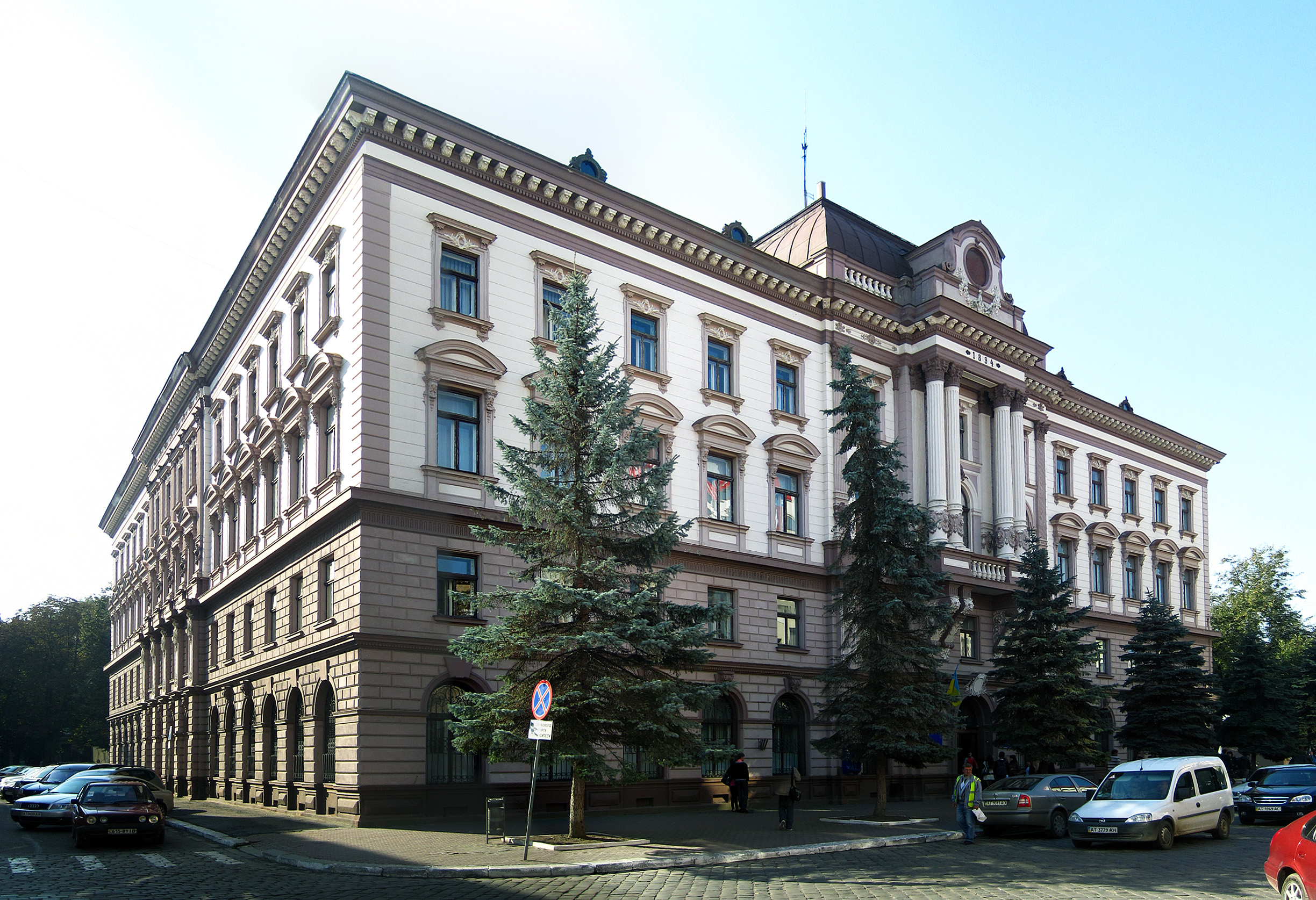 Ivano Frankivsk Medical University (IFNMU) is situated in Ivano city in North-West of Ukraine and it is a leading higher education establishment of the region of a classical type with a higher accreditation level. The University history started in 1945.
Ivano Frankivsk National Medical University (IFNMU)
Address : Galyska str. 2, 76018 Ivano-Frankivsk, Ukraine
Subordination : Ministry of Public Health of Ukraine
Accreditation level : IVth level. (Highest in Ukraine) Conferred by State Accreditation Committee of Ukraine, as per Record no. 10 of April 24, 1994
Hospital Beds : Over 2600+
Associated Hospitals : 12 Hospitals and Clinics
Teaching Staff : 443 (77 PhDs, 264 Candidate for PhD and 19 Academicians)
International Students : 5000 in April 2011 from over 40 countries
Students Trained : 17,000+ since inception.
Listed In : World Directory of Medical Schools, authored by the World Health Organization (WHO), Geneva
International Medical Education Directory (IMED)
One of the few Medical Universities in Ukraine to be conferred the Honor of being designated as a "National Medical University" by the Government of Ukraine.
International Activities0
IFNMU is a member of International Association of Universities, European Association of Universities, World Health Organization and other international organizations.
About 5000 foreign students of almost 40 countries, including the USA, Western Europe, Australia, all regions of Africa and Asia, are studying in IFNMU.
Library and informative system
The university has highly technology library:
about 3 million exemplars on paper medium

powerful electron library
IFNMU Library is a recipient of a prize (II degree diploma) of All-Ukrainian contest "Library of the Year 2009" .
Ivano-Frankivsk National Medical University is listed in the following Directories:
World Health Organization (WHO): Directory of World Medical Colleges
International Medical Education Directory (IMED): IMED accreditation is recognized by Education Commission for Foreign Medical Graduates (ECFMG) and Medical Council of Canada (MCC) for eligibility of graduates to obtain certification & Licensure
Ukrainian State Centre of International Education (USCIE): Directory of Recognized Educational Institutes in Ukraine
Students of Ivano-Frankivsk National Medical University are eligible to apply for certification and licensure in over 150 countries in the world including: US, UK, Canada, Australia, India, Singapore, New Zealand, Germany, France, Italy, Russia, Finland, Denmark, Sweden, Poland, UAE, Saudi Arabia and etc.
USA: Students and graduates of Ivano-Frankivsk National Medical University are eligible to participate in the United States Medical Licensing Examination (USMLE) & receive ECFMG certification. ECFMG certification requires all graduates to have passed USMLE Step 1 & 2 (both sections), submit a final transcript and provide a copy of the graduate's diploma for verification. Once ECFMG certification is granted; graduates are eligible for Postgraduate Medical education (Residency Training) in the United States of America. Prospective & current students of Ivano-Frankivsk National Medical University wishing to practice in the USA are encouraged to educate themselves on the licensure policies in respective states. Information can be obtained by going to the Federation of State Medical Boards of United States (FSMB) website and from related sources
Hostel
Ivano Frankivsk National Medical University (IFNMU) has its own hostels for international students, they are equipped with all basic facilities from beds to cupboards, wash rooms, kitchen, etc, hostel price for international students in 280 US Dollar per year.
If students want to go for private hostels, Xpertise Education Consultancy can arrange private hostel or private apartments for it's students.